bracelet PYRAMIDS 3
3x series of pyramid bracelet. Composition: synthetic leather, metallic silver pyramid. For wrist approx .: 16,5-23cm. The total length of the bracelet approx .: 26 cm. The height of the pyramids of approx .: 0.5 cm. .. more
bracelet PYRAMIDS 3
3x series of pyramid bracelet.
Composition: synthetic leather, metallic silver pyramid.
For wrist approx .: 16,5-23cm.
The total length of the bracelet approx .: 26 cm.
The height of the pyramids of approx .: 0.5 cm.
The width at the bottom of pyramid approx .: 1.5 cm.
The width of the bracelet approx .: 5.1 cm.
Number pyramid: 21kusů.
Upload photo
Fill out the form below and get your bonus for pictures :)

Enter your order number, which you've received in the confirmation email
1 order = 1x discount of €2
after you verify your email and order number, choose the product, which the picture belongs to in then generated box
photo must show said product
photo must show user (aka you)
this discount could be used for orders of value over 20€
Don't miss your chance of winning €40 discount
for your next purchase. We give away one every month!
Upload photo
User photos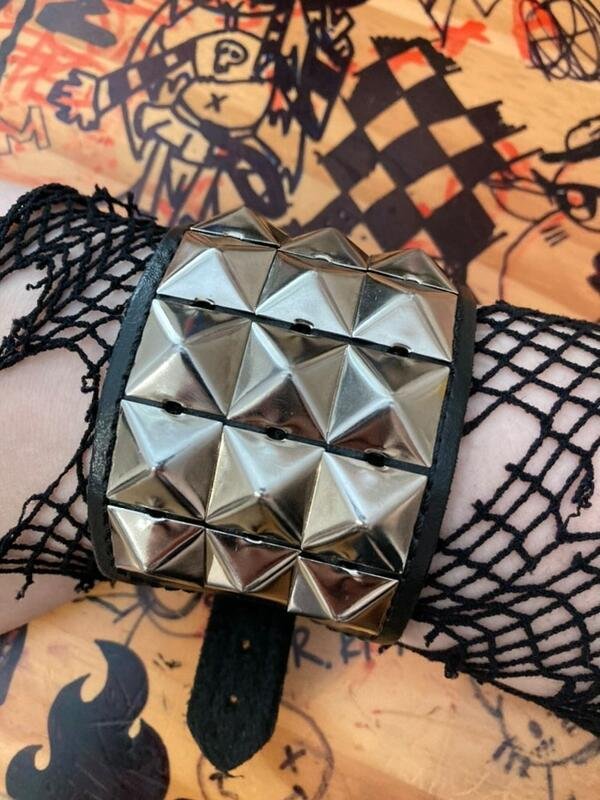 Parameters
Product reviews
Discuss